Our primaREVERSE BASIC Reverse Transcription Kit contains everything you need for cDNA synthesis from purified total RNA.
The proprietary reverse transcriptase with reduced RNase-H activity and increased thermostability guarantees high specificity and yield of cDNA synthesis. The included Oligo(dT) and Random Hexamer primers allow you to very easily optimize the protocol according to your needs.
Simple workflow for maximum cDNA yield
.
With the primaREVERSE RT kit, you can transcribe RNA into cDNA in less than 15 minutes.
You do not need to pipette on ice, as the product includes an RNase inhibitor that prevents degradation of total RNA.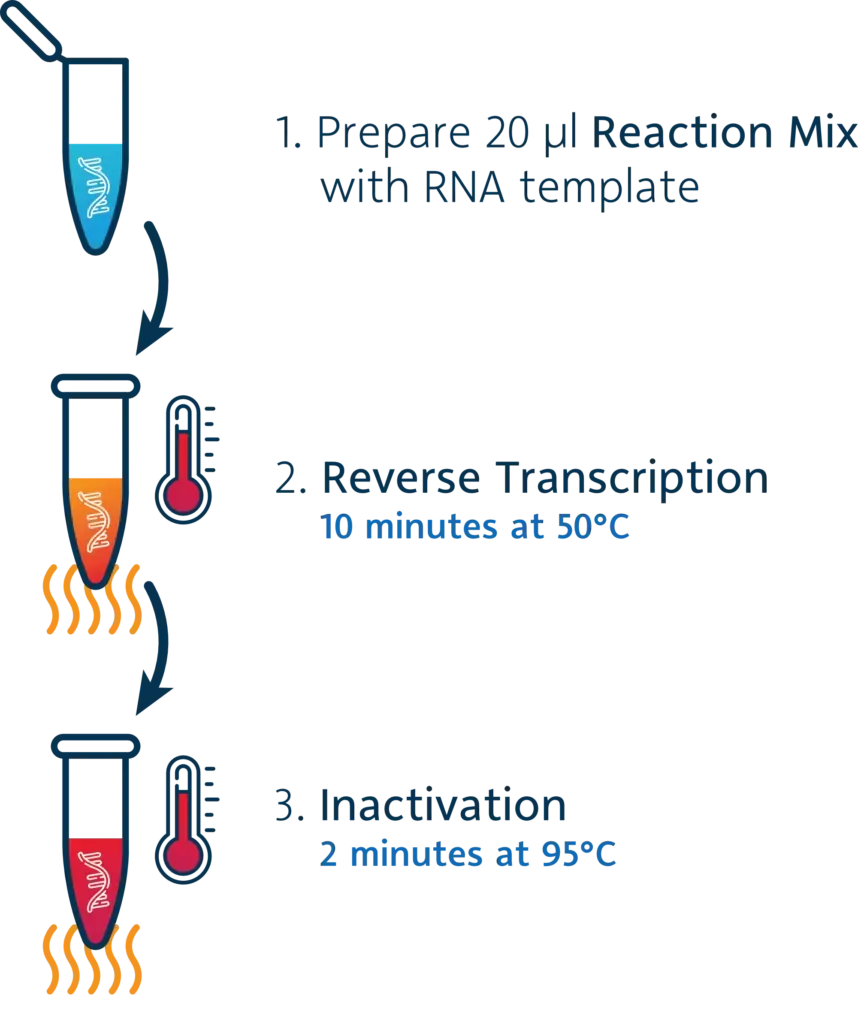 Manuals
Flyer
Standard protocol
Advanced protocol
Manuals
Flyer
Standard protocol
Advanced protocol